Winged Creatures Showtimes and Tickets
Read Movie Reviews about Winged Creatures Write a Movie Review for Winged Creatures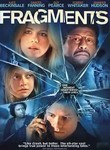 Dvd Release Date: 2009-08-04
Genre: Drama,
Rating: R
Duration: 1hr 40min
Synopsis...
A moment of random violence erupts in an ordinary Los Angeles diner. The survivors find that the meanings of their lives have changed. No matter how much their families and friends attempt to understand, these individuals must follow their own paths to recovery seeking to regain trust in a world that now seems chaotic. A story of tragedy and hope for our times, Winged Creatures is a powerful ensemble drama that explores the notion that our lives are fleeting, like birds in flight, like winged creatures.
Cast and Crew
Starring
Kate Beckinsale, Jeanne Tripplehorn, Guy Pearce, Forest Whitaker, Tim Guinee, Kate Hudson, Dakota Fanning, Josh Hutcherson, Lara Phillips, Embeth Davidtz, Jaimz Woolvett, James LeGros, Troy Garity, Patricia Place, Walton Goggins, Beth Grant, Hayley McFarland, Soren Fulton, Gina Gallego, Robin Weigert, Jackie Earle Haley, Jennifer Hudson, Lisa Guerrero, James Babson, Andrew Fiscella, Julio Oscar Mechoso, Randall Park, Kevin Durand, Kathleen Wilhoite, Marshall Allman, Jacquie Barnbrook, Tarina Pouncy
Directed by Rowan Woods
Produced by Robert Salerno
Written by Rowan Woods, Roy Freirich
Searching for Showtimes ...
Please specify your location using the form below
Write a review for Winged Creatures