Wife vs. Secretary Showtimes and Tickets
Read Movie Reviews about Wife vs. Secretary Write a Movie Review for Wife vs. Secretary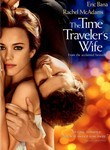 Release Date: 1936-02-28 (Nationwide)
Genre: Comedy, Drama
Rating: NR
Duration: 1hr 28min
Synopsis...
Beautiful Helen "Whitey" Wilson is secretary to magazine publisher Van Stanhope. Van's wife Linda doesn't mind a bitÂ… that is until Van's mother plants the seed of doubt.
Cast and Crew
Starring
Clark Gable, Myrna Loy, Jean Harlow, May Robson, George Barbier, Hobart Cavanaugh, Marjorie Gateson, Gilbert Emery
Directed by Clarence Brown
Produced by Clarence Brown, Hunt Stromberg
Written by Norman Krasna, John Lee Mahin, Faith Baldwin, Alice Duer Miller
Searching for Showtimes ...
Please specify your location using the form below
Write a review for Wife vs. Secretary