What's Cooking? Showtimes and Tickets
Read Movie Reviews about What's Cooking? Write a Movie Review for What's Cooking?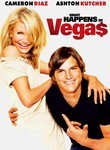 Dvd Release Date: 2001-04-10
Genre: Drama,
Rating: PG-13
Duration: 1hr 36min
Synopsis...
That most American of holidays, Thanksgiving, serves as the focal point for this raptly celebratory look at the modern American family. What's Cooking interweaves the workings of four diverse Los Angeles households-African American, Jewish, Latino, and Vietnamese-as they make their preparations for arriving guests and relatives for the traditionally festive dinner. Who but an outsider to these goings-on would have the keen perception and discernment to capture the detail and nuance of family relationships and the cultural specificity of behavior, decor, and most of all food with this degree of accuracy and freedom?
Cast and Crew
Starring
Julianna Margulies, Alfre Woodard, Douglas Spain, Kieu Chinh, Kyra Sedgwick, Joan Chen, Mercedes Ruehl, Maury Chaykin, Kristy Wu, Adrian Armas, Dennis Haysbert, Lainie Kazan, Mariam Parris, Will Yun Lee, Gregory Itzin, A Martinez, Victor Rivers, Frank Novak, Jimmy Pham, Albie Selznick, Estelle Harris, Richard Yniguez
Directed by Gurinder Chadha
Produced by Jeffrey Taylor
Written by Gurinder Chadha, Paul Mayeda Berges
Searching for Showtimes ...
Please specify your location using the form below
Write a review for What's Cooking?