What's Cooking? Showtimes and Tickets
Read Movie Reviews about What's Cooking? Write a Movie Review for What's Cooking?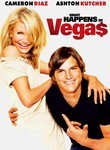 Dvd Release Date: 2001-04-10
Genre: Drama,
Rating: PG-13
Duration: 1hr 36min
Synopsis...
That most American of holidays, Thanksgiving, serves as the focal point for this raptly celebratory look at the modern American family. What's Cooking interweaves the workings of four diverse Los Angeles households-African American, Jewish, Latino, and Vietnamese-as they make their preparations for arriving guests and relatives for the traditionally festive dinner. Who but an outsider to these goings-on would have the keen perception and discernment to capture the detail and nuance of family relationships and the cultural specificity of behavior, decor, and most of all food with this degree of accuracy and freedom?
Write a review for What's Cooking?