War of the Buttons (La guerre des boutons) (1962) Showtimes and Tickets
Read Movie Reviews about War of the Buttons (La guerre des boutons) (1962) Write a Movie Review for War of the Buttons (La guerre des boutons) (1962)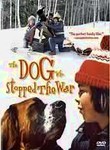 Release Date: 1963-12-18 (NY)
Genre: Comedy,
Rating: NR
Duration: 1hr 30min
Synopsis...
In a quiet corner of South West Ireland lies a wide stretch of tidal water. But all is not quite as it seems. For an undeclared war exists between the Carricks and the Ballys and, though many of the townsfolk do not know it yet, battle lines have already been drawn. On one side stands the leader of the Ballys, Fergus, and his crew of loyal followers. Set against them is the head of the Carricks, Geronimo, and his gang. In the utterly serious world of childhood, a rivalry flourishes that will send ripples through two communities before it is over.
Cast and Crew
Starring
Colm Meaney, Liam Cunningham, Jacques Dufilho, Alan Devlin, Frank Kelly, Michel Galabru, Ger Ryan, Jean Richard, John Cleere, Donncha Crowley, Dervla Kirwan, John Crowley, Frank Grimes, John Olohan, Gregg Fitzgerald, Brendan McNamara, Yvette Etievant, Michéle Méritz
Directed by Yves Robert
Produced by Daniele Delorme, David Puttnam
Written by Yves Robert, Louis Pergaud, Colin Welland
Searching for Showtimes ...
Please specify your location using the form below
Write a review for War of the Buttons (La guerre des boutons) (1962)