Trade Showtimes and Tickets
Read Movie Reviews about Trade Write a Movie Review for Trade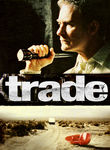 Synopsis...
Adriana is a 13-year-old girl from Mexico City, whose kidnapping by sex traffickers sets in motion a desperate mission to save her by her 17-year-old brother, Jorge. Trapped and terrified by an underground network of international thugs who earn millions exploiting their human cargo, Adriana's only friend and protector throughout her ordeal is Veronica, a young Polish woman tricked into the trade by the same criminal gang. As Jorge dodges immigration officers and incredible obstacles to track the girls' abductors, he meets Ray, a Texas cop whose own family's loss to sex trafficking leads him to become an ally in the boy's quest.
Cast and Crew
Starring
Kevin Kline, Zack Ward, Richard Barela, Alicja Bachleda-Curus, Anthony Crivello, Linda Emond, Cesar Ramos Ceballos, Kate Del Castillo, Josh Berry, Elizabeth Liebel, Anna Maria Horsford, Paulina Gaitan, Tim Reid, Marco Perez, Pavel Lychnikoff, Matthew McDuffie, Ross Kelly, Kathleen Gati, Alicja Bachleda
Directed by Marco Kreuzpaintner
Produced by Roland Emmerich , Ashok Amritraj, Rosilyn Heller
Written by Roland Emmerich , Jose Rivera, Rosilyn Heller, Peter Landesman
Searching for Showtimes ...
Please specify your location using the form below