Touch of Evil (1958) Showtimes and Tickets
Read Movie Reviews about Touch of Evil (1958) Write a Movie Review for Touch of Evil (1958)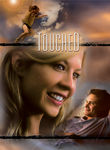 Synopsis...
A stunning portrait of corruption and abuse of power, Touch of Evil gives Orson Welles a broad remit to flourish his directorial genius. Opening with an unseen man setting the timer on an explosive device, the clock starts ticking down as soon as he stashes it in the boot of a fancy-looking car. Immediately afterwards, a well-heeled businessman motors off with his cheap-looking girlfriend. Through the tawdry streets they roll, until the camera smoothly picks up their passing by Mexican lawman Ramon "Mike" Vargas (Charlton Heston) and his new wife Susan (Janet Leigh). As the newly-weds cross over the border, into the US, they catch up and overtake the automobile. Just a few steps more and the car explodes in a ball of flame, casting harsh shadows. Unfortunately this is an international incident since the bomb was set in Mexico and detonated in America.
Cast and Crew
Starring
Charlton Heston, Orson Welles, Joseph Cotten, Akim Tamiroff, Marlene Dietrich, Janet Leigh, Dennis Weaver, Joi Lansing, Mercedes McCambridge, Keenan Wynn, Joseph Calleia, Ray Collins, Gus Schilling, Billy House, John Dierkes
Directed by Orson Welles
Produced by Albert Zugsmith, Rick Schmidlin
Written by Orson Welles, Paul Monash, Franklin Coen
Searching for Showtimes ...
Please specify your location using the form below
Write a review for Touch of Evil (1958)