Tickling Leo Showtimes and Tickets
Read Movie Reviews about Tickling Leo Write a Movie Review for Tickling Leo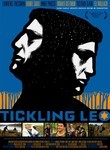 Release Date: 2009-09-04 (NY)
Genre: Drama,
Rating: NR
Duration: 1hr 31min
Synopsis...
When Zak Pikler and his girlfriend Delphina visit his estranged father for Yom Kippur in the Catskills, they inadvertently uncover a dark secret the family has been hiding since WWII: an impossible choice Zak's grandfather made in order to join Rudolph Kasztner's controversial freedom train out of Hungary.
Cast and Crew
Starring
Eli Wallach, Ronald Guttman, Lawrence Pressman, Evan Neumann, Annie Parisse, Victoria Clark, Bern Cohen
Directed by Jeremy Davidson
Produced by Mary Stuart Masterson, Peter CB Masterson, Jeremy Davidson, Paul Schnee, Steven Weisman
Written by Jeremy Davidson
Searching for Showtimes ...
Please specify your location using the form below
Write a review for Tickling Leo