Sweet Smell of Success (1957) Showtimes and Tickets
Read Movie Reviews about Sweet Smell of Success (1957) Write a Movie Review for Sweet Smell of Success (1957)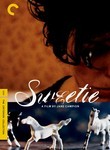 Release Date: 1957-06-27 (Nationwide)
Genre: Drama, Classic
Rating: NR
Duration: 1hr 36min
Synopsis...
J.J. Hunsecker, a powerful New York newspaper columnist, is dead set against his sister's marrying a jazz musician. Sidney Falco, a sleazy PR man, will do anything to get publicity for his clients, and he sees Hunsecker's situation as an opportunity to win the writer's favor. So, he sets out to break up the affair anyway he can.
Cast and Crew
Starring
Burt Lancaster, Tony Curtis, Nick Adams, Susan Harrison, Jeff Donnell, Martin Milner, Sam Levene, Edith Atwater, Barbara Nichols, Nicky Blair
Directed by Alexander Mackendrick
Produced by James Hill
Written by Ernest Lehman, Clifford Odets
Searching for Showtimes ...
Please specify your location using the form below
Write a review for Sweet Smell of Success (1957)