Shifty Showtimes and Tickets
Read Movie Reviews about Shifty Write a Movie Review for Shifty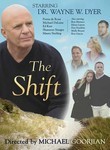 Synopsis...
Shifty is an action packed 24 hours in the life of a young crack cocaine dealer on the outskirts of London. The sudden return home of his best friend sets in motion a chain of events that see Shifty's life quickly spiral out of control. Stalked by a customer desperate to score at all costs and with his family about to turn their back on him for good, Shifty must out-run and out-smart a rival drug dealer intent on setting him up. As his long time friend, Chris, confronts the dark past he left behind him, Shifty is forced to face up to the violent future he's heading fast towards.
Cast and Crew
Starring
Jason Flemyng, Riz Ahmed, Francesca Annis, Daniel Mays, Jason Maza, Kate Groombridge, Nitin Ganatra, Simon Paul Sutton, Tim Plester, Eddie Webber
Directed by Eran Creevy
Produced by Rory Aitken, Ben Pugh
Written by Eran Creevy
Searching for Showtimes ...
Please specify your location using the form below
Write a review for Shifty