She's Out of My League Showtimes and Tickets
Read Movie Reviews about She's Out of My League Write a Movie Review for She's Out of My League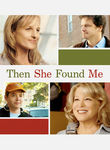 Release Date: 2010-03-12
Genre: Comedy, Romance
Rating: R
Duration: 1hr 44min
Synopsis...
An average Joe, can't believe his luck. Although he's stuck in a seemingly dead-end job as an airport security agent, against all odds Molly, a successful and outrageously gorgeous babe falls for him. Kirk is stunned. So are his friends, his family and even his ex-girlfriend. Now, he has to figure out how to make the relationship work, even though he's the first to admit "She's Out of My League."
Cast and Crew
Starring
Mike Vogel, Debra Jo Rupp, Alice Eve, Jay Baruchel, Adam LeFevre, Kim Shaw, Trevor Eve, T. J. Miller, Krysten Ritter, Lindsay Sloane, Andrew Daly, Nate Torrence, Jasika Nicole
Directed by Jim Field Smith
Produced by Jimmy Miller, David Householter
Written by Sean Anders, Timothy Dowling
Searching for Showtimes ...
Please specify your location using the form below
Write a review for She's Out of My League