Pink Panther 2 Showtimes and Tickets
Read Movie Reviews about Pink Panther 2 Write a Movie Review for Pink Panther 2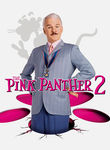 Release Date: 2009-02-06
Genre: Comedy,
Rating: PG
Duration: 1hr 32min
Other movies in series: Pink Panther
Synopsis...
When legendary treasures from around the world are stolen, including the priceless Pink Panther diamond, Chief Inspector Dreyfus is forced to assign Inspector Jacques Clouseau to a team of international detectives and experts charged with catching the thief and retrieving the stolen artifacts.
Searching for Showtimes ...
Please specify your location using the form below
Write a review for Pink Panther 2