Nomad (The Warrior) Showtimes and Tickets
Read Movie Reviews about Nomad (The Warrior) Write a Movie Review for Nomad (The Warrior)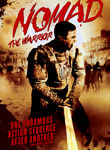 Dvd Release Date: 2007-07-24
Genre: Drama,
Rating: R
Duration: 1hr 51min
Synopsis...
In the 18th century a number of nomadic tribes joined to found Kazakhstan. For centuries in this vast, beautiful but harsh land, bordered by China, Tibet and Russia, the tribes have fought invaders for their independence and also amongst themselves.
Cast and Crew
Starring
Mark Dacascos, Jay Hernandez, Bai Ling, Kuno Becker, Richard Epcar, Jason Scott Lee, Dilnaz Akhmadieva, Kirk Thornton, Ron Yuan, Azis Beyshinaliev, Ayanat Ksenbai, Archie Kao
Directed by Sergei Bodrov, Ivan Passer
Produced by Ram Bergman, Milos Forman, Rustam Ibragimbekov
Written by Rustam Ibragimbekov
Searching for Showtimes ...
Please specify your location using the form below
Write a review for Nomad (The Warrior)