National Theatre Live: Phedre Showtimes and Tickets
Read Movie Reviews about National Theatre Live: Phedre Write a Movie Review for National Theatre Live: Phedre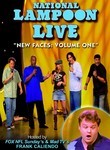 Release Date: Unknown
Genre: Program,
Rating: NR
Duration: 2hrs 00min
Synopsis...
Consumed by an uncontrollable passion for her young stepson and believing Theseus, her absent husband, to be dead, Phèdre confesses her darkest desires and enters the world of nightmare. When Theseus returns alive and well, Phèdre, fearing exposure, accuses her stepson of rape. The result is carnage.
Searching for Showtimes ...
Please specify your location using the form below
Write a review for National Theatre Live: Phedre