My Son, My Son, What Have Ye Done Showtimes and Tickets
Read Movie Reviews about My Son, My Son, What Have Ye Done Write a Movie Review for My Son, My Son, What Have Ye Done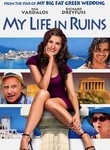 Dvd Release Date: 2010-09-14
Genre: Drama, Horror
Rating: R
Duration: 1hr 33min
Synopsis...
Brad (Michael Shannon) has committed murder and barricaded himself inside his house. With the help of his friends and neighbours, the cops piece together the strange tale of how this nice young man arrived at such a dark place… Based on a true story, this gripping and unnerving blend of deadpan comedy, melodrama and raw tragedy is fleshed out by an expert cast, including Willem Dafoe and Chloë Sevigny.
Cast and Crew
Starring
Willem Dafoe, Brad Dourif, James C. Burns, Fred Parnes, Udo Kier, Michael Shannon, Irma P. Hall, Loretta Devine, Michael Pena, Bill Cobbs, Grace Zabriskie, Herbert Golder, Dave Bautista
Directed by Werner Herzog
Produced by David Lynch
Written by Werner Herzog, Herbert Golder
Searching for Showtimes ...
Please specify your location using the form below
Write a review for My Son, My Son, What Have Ye Done