Motherhood Showtimes and Tickets
Read Movie Reviews about Motherhood Write a Movie Review for Motherhood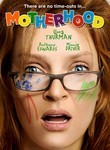 Dvd Release Date: 2010-03-08
Genre: Drama,
Rating: PG-13
Duration: 1hr 30min
Synopsis...
This bittersweet comedy distills the dilemmas of the maternal state (marriage, work, self, and not necessarily in that order) into the trials and tribulations of one pivotal day. "Motherhood" forms a genre of one -- no other movie has dedicated itself in quite this way to probing exactly what it takes to be a mother, with both wry humor and an acute sense of authenticity.
Cast and Crew
Starring
Jodie Foster, Minnie Driver, Uma Thurman, Anthony Edwards, Victor Colicchio, Clea Lewis, Marceline Hugot, Aunjanue Ellis, Paula Rittie, Samantha Bee, Carol Commissiong, Stephanie Szostak, Joseph Basile
Directed by Katherine Dieckmann
Produced by John Wells, Christine Vachon, Jana Edelbaum, Pamela Koffler, Rachel Cohen
Written by Katherine Dieckmann
Searching for Showtimes ...
Please specify your location using the form below
Write a review for Motherhood