Mammoth Showtimes and Tickets
Read Movie Reviews about Mammoth Write a Movie Review for Mammoth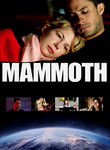 Release Date: 2009-11-20
Genre: Drama,
Rating: NR
Duration: 2hrs 05min
Synopsis...
Tom, as successful New York businessman, leaves wife and daughter under the care of a Filipino nanny to go on a business trip to Thailand. As he submerges into a new cultural experience Tom soon realizes he wants to change his life, setting off a chain of dramatic events.
Cast and Crew
Starring
Tom Skerritt, Gael Garcia Bernal, Michelle Williams, Cole Williams, Leila Arcieri, Marcus Lyle Brown, Vincent Ventresca, Thomas McCarthy, Perry Dizon, Mark Irvingsen, David Kallaway, Maria Esmeralda del Carmen, Marife Necesito
Directed by Lukas Moodysson
Written by Lukas Moodysson, Sean Keller
Searching for Showtimes ...
Please specify your location using the form below
Write a review for Mammoth