In Too Deep Showtimes and Tickets
Read Movie Reviews about In Too Deep Write a Movie Review for In Too Deep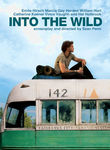 Synopsis...
Detective Jeffrey Cole is going undercover on a mission so dangerous, it could cost him his life...and possibly his soul. The target: a gangster called "God" whoÂ's hooked into 80% of the cityÂ's crime. No cop has been able to bring him down, but Cole is not your average cop. As a recent graduate from the police academy, Cole believes he was born to serve as an undercover agent. After a few successful busts and a few close calls, he feels he can do whatever it takes to put "God" away for good. After being entangled "under" for too long, his superiors see him as a major threat to the operation, the one love in his life, and himself. Will he be able to separate himself from the character he created after the mission is finished, or will he lose himself in the same evil he hopes to destroy? Now, with every friend he makes and every threat he faces, heÂ's getting one step closer to the man heÂ's after, and one step further from the man he was.
Cast and Crew
Starring
Stanley Tucci, Nia Long, Pam Grier, Omar Epps, Hill Harper, LL Cool J, Don Harvey, Jake Weber, Kevin Chapman, Nas, Gano Grills, Ron Canada, Ivonne Coll, Derrick Simmons, Aunjanue Ellis, Lenore Thomas, Victor Rivers, Richard Brooks, Brenda Denmark, Robert LaSardo, Toby Proctor
Directed by Michael Rymer
Produced by Michael Henry Brown, Paul Aaron
Written by Michael Henry Brown, Paul Aaron
Searching for Showtimes ...
Please specify your location using the form below
Write a review for In Too Deep