Hitcher Showtimes and Tickets
Read Movie Reviews about Hitcher Write a Movie Review for Hitcher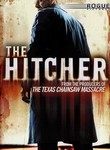 Synopsis...
Grace Andrews and Jim Halsey, a collegiate couple, are tormented by a mysterious hitchhiker John Ryder, a.k.a. The Hitcher. The young couple hits the road in a 1970 Oldsmobile 442, en route to spring break. But, their pleasure trip soon turns into a waking nightmare. The initial encounters with Ryder are increasingly off-putting for Grace and Jim, and they bravely fight back when he ambushes them. But they are truly blindsided when he implicates them in a horrific slaying and continues to shadow them. The open road becomes a suspenseful, action-packed battleground of blood and metal as, in trying to elude not only Ryder but also New Mexico State Police Lieutenant Esteridge's officers, Grace and Jim must fight for their lives and face their fears head-on.
Cast and Crew
Starring
Sean Bean, Neal McDonough, Sophia Bush, Zachary Knighton, Kyle Davis
Directed by Dave Meyers
Produced by Michael Bay, Bradley Fuller, Andrew Form, David Linde, Alfred Haber, Charles R Meeker
Written by Jake Wade Wall, Eric Bernt
Searching for Showtimes ...
Please specify your location using the form below
Write a review for Hitcher