High Sierra (1941) Showtimes and Tickets
Read Movie Reviews about High Sierra (1941) Write a Movie Review for High Sierra (1941)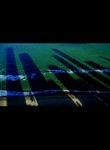 Release Date: 1941-01-25 (Limited)
Genre: Drama,
Rating: NR
Duration: 1hr 36min
Synopsis...
This is the tale of a tough-guy gunman-turned-Good-Samaritan and his much wiser moll who stands by her man.
Cast and Crew
Starring
Humphrey Bogart, Ida Lupino, Cornel Wilde, Joan Leslie, Arthur Kennedy, Alan Curtis, Barton MacLane, Jerome Cowan, Isabel Jewell, Henry Travers, Minna Gombell, Henry Hull, Elisabeth Risdon
Directed by Raoul Walsh
Produced by Mark Hellinger
Written by John Huston, W.R. Burnett
Searching for Showtimes ...
Please specify your location using the form below
Write a review for High Sierra (1941)