Heroes (2008/I) Showtimes and Tickets
Read Movie Reviews about Heroes (2008/I) Write a Movie Review for Heroes (2008/I)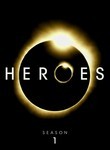 Synopsis...
Sammy and Ali are two bosom pals. Everything they do, they do together and are highly dependent on each other. While Sammy is an eccentric, high-spirited and has an uncanny knack of finding humor in the weirdest of situations, Ali is quieter and more mature. When the two friends travel a thousand miles to deliver three letters as a part of their film school assignment, little do they know that the journey that they have embarked on will give them a new meaning of life
Cast and Crew
Starring
John Cassavetes, Bobby Deol, Harrison Ford, Sally Field, Henry Winkler, Salman Khan, Preity Zinta, Sunny Deol, Sohail Khan, Dennis Burkley, Tony Burton, Val Avery
Directed by Samir Karnik, Jeremy Kagan
Produced by Quinnie Martin Jr
Written by Samir Karnik
Searching for Showtimes ...
Please specify your location using the form below
Write a review for Heroes (2008/I)