Gonzo: The Life and Work of Dr. Hunter S. Thompson Showtimes and Tickets
Read Movie Reviews about Gonzo: The Life and Work of Dr. Hunter S. Thompson Write a Movie Review for Gonzo: The Life and Work of Dr. Hunter S. Thompson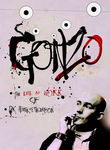 Release Date: 2008-07-04
Genre: Documentary,
Rating: R
Duration: 1hr 58min
Synopsis...
This documentary is a probing look into the uncanny life of national treasure and gonzo journalism inventor Dr. Hunter S. Thompson. Fast moving, wildly entertaining and with an iconic soundtrack, the film addresses the major touchstones in Thompson's life--his intense and ill fated relationship with the Hell's Angels, his near-successful bid for the office of sheriff in Aspen in 1970, the notorious story behind the landmark "Fear and Loathing in Las Vegas," his deep involvement in Senator George McGovern's 1972 presidential campaign, and much more. Johnny Depp narrates.
Cast and Crew
Starring
Hunter S. Thompson, Melissa Otero, Anita Thompson, Bob Braudis, Charles Perry, Douglas Brinkley
Directed by Alex Gibney
Produced by Alex Gibney, Graydon Carter, Allison Ellwood, Joana Vincente, Joana Vicente, Eva Orner, Jason Kliot, Mark Cuban
Written by Alex Gibney
Searching for Showtimes ...
Please specify your location using the form below
Write a review for Gonzo: The Life and Work of Dr. Hunter S. Thompson