Full of It Showtimes and Tickets
Read Movie Reviews about Full of It Write a Movie Review for Full of It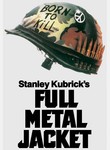 Release Date: 2007-03-02 (Limited)
Genre: Drama, Comedy
Rating: PG-13
Duration: 1hr 33min
Synopsis...
A 17-year-old desperately tries to fit in at a new school by telling elaborate lies to impress the schoolÂ's most popular kids. But, when the lies start turning to truths and the teen becomes the big man on campus, he suddenly finds himself facing a whole new set of problems that he never expected.
Cast and Crew
Starring
John Carroll Lynch, Ryan Pinkston, Teri Polo, Joshua Close, Carmen Electra, Kate Mara, Cynthia Stevenson, Derek McGrath, Matt Gordon, Amanda Walsh, Craig Kilborn, Martin Trudel
Directed by Christian Charles
Produced by Mark Canton, Steve Barnett
Written by Jon Lucas, Scott Moore, Tom Gammill, Yoni Berkovits, Tony Dreannan, Max Pross
Searching for Showtimes ...
Please specify your location using the form below
Write a review for Full of It