Finn on the Fly Showtimes and Tickets
Read Movie Reviews about Finn on the Fly Write a Movie Review for Finn on the Fly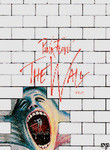 Release Date: Unknown
Genre: Comedy,
Rating: PG
Duration: 1hr 41min
Synopsis...
The live of a life-loving, Frisbee-playing dog named Finn and his shy 13-year-old owner Peter are accidentally changed when a science experiment gone wrong transforms Finn into a human.
Cast and Crew
Starring
Wendy Anderson, Matthew Knight, Juan Chioran, Ryan Belleville, Ana Gasteyer, Cameron Ansell, Brandon Firla, Shannon Anderson, Cavan Cunningham, David Milchard
Directed by Mark Jean
Produced by Teza Lawrence
Written by Teza Lawrence, Kellie Ann Benz, Mark Jean
Searching for Showtimes ...
Please specify your location using the form below
Write a review for Finn on the Fly