Final Fantasy: The Spirits Within Showtimes and Tickets
Read Movie Reviews about Final Fantasy: The Spirits Within Write a Movie Review for Final Fantasy: The Spirits Within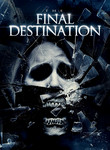 Synopsis...
Set on Earth in the year 2065, destruction and confusion surround us. Cities are deserted, the population is decimated, and the precious few humans who remain must find a way to survive. In this world, we face death as we part with our loved ones. We begin to question what "life" and "love" is, and what is the philosophical definition of the "heart." After all in this world, science has analyzed life and death, expressing life as a form of energy.
Cast and Crew
Starring
Alec Baldwin, Jean Simmons, Donald Sutherland, Steve Buscemi, Keith David, Ving Rhames, James Woods, David Arnott, Ming-na Wen, Catherine Cavadini, Peri Gilpin, John DeMita, Ming-Na, Matt McKenzie, Matt Adler, Annie Wu, John DiMaggio
Directed by Hironobu Sakaguchi
Produced by Chris Lee, Hironobu Sakaguchi, Jun Aida, Akio Sakai
Written by Al Reinert, Jeff Vintar, Hironobu Sakaguchi
Searching for Showtimes ...
Please specify your location using the form below
Write a review for Final Fantasy: The Spirits Within