Cold Turkey (1971) Showtimes and Tickets
Read Movie Reviews about Cold Turkey (1971) Write a Movie Review for Cold Turkey (1971)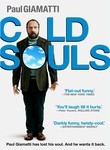 Release Date: 1971-02-19
Genre: Comedy,
Rating: PG
Duration: 1hr 39min
Synopsis...
When Valient Tobacco Company offers $25 million to any city willing to stop smoking for 30 days, the economically depressed town of Eagle Rock (pop: 4,006) -- led by Reverend Clayton Brooks -- takes on the challenge.
Cast and Crew
Starring
Dick Van Dyke, Edward Everett Horton, M. Emmet Walsh, Pippa Scott, Vincent Gardenia, Maureen McCormick, Bob Newhart, Barnard Hughes, Tom Poston, Graham Jarvis, Jean Stapleton, Bob Elliott, Judith Lowry, Paul Benedict, Harvey Jason
Directed by Norman Lear
Produced by Norman Lear
Written by Norman Lear, William Price Fox Jr, Margaret Rau, Neil Rau
Searching for Showtimes ...
Please specify your location using the form below
Write a review for Cold Turkey (1971)