Christmas in Wonderland Showtimes and Tickets
Read Movie Reviews about Christmas in Wonderland Write a Movie Review for Christmas in Wonderland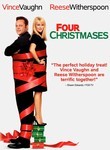 Release Date: Unknown
Genre: Comedy,
Rating: PG
Duration: 1hr 38min
Synopsis...
It's turning out to be a pretty rotten Christmas for the Saunders family. Having just moved to a new city from Los Angeles, they have no friends, no money and, with the exception of the bright-eyed Mary, no Christmas spirit. To make matters worse, their mother is stuck in L.A., stranded by airline overbookings. So, the Christmas shopping duties fall on Dad and the gloomy kids. Things start looking a bit more like Christmas when 12-year old Brian and six-year old Mary find a satchel of money at the local mall and they launch a Yuletide shopping spree...that is, until the crooks who counterfeited the money chase them through the mall packed with holiday shoppers.
Cast and Crew
Starring
Tim Curry, Patrick Swayze, Chris Kattan, Preston Lacy, Carmen Electra, Cameron Bright, Matthew Knight, Amy Schlagel, Zoe Schlagel
Directed by James Orr
Produced by Kirk Shaw, Laurette Bourassa, Doug Steeden
Written by James Orr, Wanda Birdsong Shope
Searching for Showtimes ...
Please specify your location using the form below
Write a review for Christmas in Wonderland