Bukowski: Born into This Showtimes and Tickets
Read Movie Reviews about Bukowski: Born into This Write a Movie Review for Bukowski: Born into This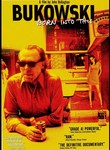 Dvd Release Date: 2006-03-21
Genre: Documentary,
Rating: R
Duration: 2hrs 10min
Synopsis...
Charles Bukowski was one of those rare writers whose work succeeded in creating a mythos of epic proportions around its creator. He came to personify the downest and dirtiest of human existence. In a direct, clean style, he wrote about unthinkable, but very real, degradation based on his own personal, hellacious experiences. Bukowski is considered one of the most influential authors of his generation. His language is simple, powerful, and often graphic. With exceptional insight and skill, he tears away the mask from conventional civilized life to reveal a raw, tragic, sometimes humorous, but often unsettling reality.
Searching for Showtimes ...
Please specify your location using the form below
Write a review for Bukowski: Born into This