Brief Interviews With Hideous Men Showtimes and Tickets
Read Movie Reviews about Brief Interviews With Hideous Men Write a Movie Review for Brief Interviews With Hideous Men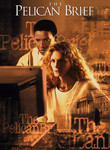 Release Date: 2009-09-25 (NY)
Genre: Drama,
Rating: NR
Duration: 1hr 20min
Synopsis...
After her boyfriend mysteriously leaves her with little explanation, grad student Sara Quinn is left looking for answers as to what went wrong. Directing all her energies into her anthropological dissertation, Sara conducts a series of interviews with men in an effort to uncover the secret thoughts that drive their behavior. As she records the astonishing and disquieting experiences of various subjects, Sara discovers much more about men and herself than she bargained for.
Cast and Crew
Starring
Timothy Hutton, Christopher Meloni, Will Arnett, Ben Shenkman, Glenn Fitzgerald, Josh Charles, Lou Taylor Pucci, Julianne Nicholson, Bobby Cannavale, Will Forte, Frankie Faison, John Krasinski, Rashida Jones, Dominic Cooper, Lucy Gordon, Chris Messina, Michael Cerveris
Directed by John Krasinski
Written by John Krasinski, David Foster Wallace
Searching for Showtimes ...
Please specify your location using the form below
Write a review for Brief Interviews With Hideous Men