Berlin Calling Showtimes and Tickets
Read Movie Reviews about Berlin Calling Write a Movie Review for Berlin Calling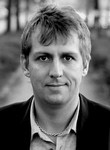 Release Date: Unknown
Genre: Comedy,
Rating: NR
Duration: 1hr 40min
Synopsis...
The legendary electronic music DJ Ickarus returns to Berlin from an exhausting, worldwide marathon of club gigs and raves. After various albums and countless concerts, Ickarus has reached cult status. Although he's completely fried, he and his girlfriend Mathilde now dive into the job of getting his new album mixed and released. But when he presents his new tracks to Alice - the tough boss of his underground record label - she doesn't like it and tells him it needs more work.
Cast and Crew
Starring
Megan Gay, Corinna Harfouch, Peter Schneider, Mehdi Nebbou, Max Mauff, Erdal Yildiz, Peter Moltzen, Dirk Borchardt, Paul Kalkbrenner, Rita Lengyel, Araba Walton, Udo Kroschwald
Directed by Hannes Stohr
Produced by Karsten Aurich
Written by Hannes Stohr
Searching for Showtimes ...
Please specify your location using the form below
Write a review for Berlin Calling