45 R.P.M. Showtimes and Tickets
Read Movie Reviews about 45 R.P.M. Write a Movie Review for 45 R.P.M.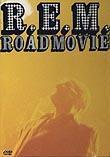 Release Date: Unknown
Genre: Drama,
Rating:
Duration: 1hr 35min
Synopsis...
In the Autumn of 1960, a fluke atmospheric weather condition allows teen Parry Tender to receive a radio broadcast from New York City. All the way in Goose Lake, Saskatchewan, Parry believes the contest that the D.J. spoke of may be his ticket out of his home town, for good, away from the place he feels he never belonged. When Debbie Baxter, a young girl from California, arrives in Goose Lake because of her father's military position, Parry discovers love, loss, and the magic of rock 'n' roll.
Searching for Showtimes ...
Please specify your location using the form below
Write a review for 45 R.P.M.