Star Trek Movie Reviews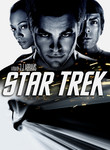 User reviews on Star Trek
If you like violence, strobe light-like scenes, and special effects then this is the movie for you. The bad people dress in dark clothes and have tatoos. The good people dress in light colors. The bad people have ugly space ships. The good people have sleek ones. The women ware mini skirts and are never in control of the ship. Trite.

I was expecting to be disappointed by this film. After all how do you "recast" Star Trek? I have been watching Star Trek since the 60's and have solid images of what the characters are.
This film did not disappoint.
As a film it was accessible to all, Star Trek experience or not. The time line shift allows for a whole new series of stories, but the main characters and their relationships seem to have been maintained and mostly true to the series. I look forward to future Star Trek adventures.

I've seen quite a few Star Trek episodes, though I was never born in the Star Trek franchise generation. This movie was extremely well-done and the set for the Starship Enterprise looked amazing compared to older versions. The surprising relationships that occured in the movie was what threw me off the most. I knew the backgrounds of the main characters, but J.J. Abrams threw in a twist of Aurora and Spok's secret romance. 4 Stars!

I CALL IT, \\\"STAR TREK REBIRTH\\\" PURE AWESOME The way they updated the story and characters for modern day viewers. I have watched all the movies but have never been a big fan until i saw this updated version in todays lingo. For anyone who does not care for the Star Trek movies, I highly suggest this film

My husband wanted to see this and I was not excited about the prospect. I admit I have never seen a Star Trek movie before and possibly saw one or two episodes of the TV show years ago. Definitely not a fan. But that was before this movie! I loved it - how strange to see a science fiction/action movie with actual character development. I didn't like Spock or Kirk at the beginning but loved them both by the end. Fantastic acting, stunts, special effects and yes, a story to go with it! Eric Bana was unrecognisable as the bad guy. I want to see it again. Hubby said there were some tongue in cheek references to the old TV series and that the mannerisms of the guy who played Kirk in particular were brilliant.

I have been a trekkie ever since I was 6. \r\nThis movie is absolutly mind blowing. \r\nI want to watch it over and over again. \r\nThey have kept Star Trek alive.\r\nIt is definatly something that every trekkie has to see.
I have fallen in love with Star Trek all over again!

Being a Star Trek fan from Tribbles to Khan, I couldn't wait to see this film but was also skeptical. I was a little concerned about Chris Pine as Kirk, not so much about Quinto as Spock (the trailer was enough to convince me that he was Spock) and I was also bugged about the insinuation (in the trailers) that something was going on between Kirk and Uhura...I could not have been more thrilled when I saw ST09. Pine pulled it off, Quinto (as expected) was fab, the casting of Simon Pegg as Scotty was brilliant, Urban got McCoy's mannerisms down and Uhura with Spock could not have pleased me more as everyone knows that they always had a bit of a thing! The best part about this film is that hitting the mark this time means more films to come...can't wait!

Excellent, watched this and was very entertained. Not like the orginal in story, but they explained that. The friendships and team has been set to align with teh orginal. Now they can start a new line of movies with a fresh storyline and the Characters can grow in thier own way anew. I look forward to the next Star Trek movie.

Star Trek 2009 was an excellent film from the perspective of the general movie goer, and, yes, the Trekkie in me liked it too, but there were some things about it that just don't jive with the rest of the Star Trek mythos.

First, in Trek 09, part of the plot deals with String Theory. Those of you who have watched all of the Star Trek series, as I have, know that all of the series have dealt with possible changes in the time line, but at the end of the episode generally the ship flys back through the distortion in the space-time continuum, everything resets itself, and no one remembers anything. However, in Trek 09, this is not the case.

Nero, a Romulan from the 24th century, has a beef with Ambassador Spock (his contemporary, see the Star Trek: TNG episode 501: "Unification") because he was not able to prevent a natural disaster, namely a supernova that destroys his homeworld, Romulus. Upon arriving in the 23rd century, twenty-five years prior to Ambassador Spock, he does two things that change the time line irrevocably: he destroys a federation starship with James Kirk's father aboard and creates a singularity at the core of the planet Vulcan, effectively destroying the planet (out of revenge on Spock). These events remain unchanged, forever altering the time line.

Second, on a more fundamental level I have a problem with the use of name-brands in the film. Nokia and Budweiser (perhaps others that I missed) are dropped. In an early scene of the film an eight-year-old James T. Kirk steals his uncle's three-hundred year old sports car. When uncle calls the young Kirk to reprimand him, the audience sees that the communication device was manufactured by Nokia. Later, Uhura orders Budweiser at the bar.

I have two problems with this and I'd like to site the film Star Trek: First Contact and the Star Trek: TNG episode 26 "The Neutral Zone." In Star Trek: First Contact the Enterprise follows a Borg ship through time to the 22nd century and the Enterprise crew meets the creator of Warp Drive, Zephrim Cochrine, just before mankind's first contact with extraterrestrials, just after a World War, a war that devastated Planet Earth leaving virtually no governments intact and the human race scattered. Trek 09 expects me to believe that WWIII ends civilization, dissolves all governments world wide, and drastically reduces the population of planet earth, yet leaving multi-national corporations intact. And if this is true, what does this say about the United Federation of Planets? Is it controlled by corpratocracy comprised of Nokia and Budweiser?

I know, I know these were companies that contributed to the production of the film, but in this case it was not the correct presentation.

I loved Trek 09, but this alternate time line gives J.J. Abrams, or anyone else for that matter, the right to change Star Trek how ever they wish. See, I hated the X-Men movies because they changed everything, and if they do the same with this franchise I will be severely disappointed. This is coming from a guy who just disowned his favorite band: Smashing Pumpkins.

Pretty good job "age-regressing" key characters, especially Scotty and "Bones" McCoy, to TV series prequel time. Also, believable depiction of the childhood and adolescence of Kirk for one and Spock for another, with their "human" and "Vulcan" properties, respectively. It seems to be the fate of prequels to suffer from lack of "original" plot; in this case, it is glossed over with epic displays of special effects (which you'll like if that's what you're into). As for the music, the nods to the original TV show are the best part. Chances are you won't find anything about this movie to be a surprise if you are familiar with the original TV show. And what if you aren't? Will this movie make you want more of Star Trek? I guess I am too old to be the judge of that.
Write a review for Star Trek