She's Out of My League Movie Reviews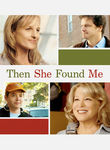 Release Date: Mar 12, 2010
Rating: (R)
User reviews on She's Out of My League
Judd Apatow has singlehandedly created a whole new genre: the sex/gross out comedy with a heart. Unfortunately, most of the movies made by others that have tried to follow the same formula have fallen flat on their behinds. She's Out of My League follows in the same vein as movies like Knocked Up, but unlike most of the poser films, this one is actually pretty good.
The premise is a geek's dream: Schlubby guy meets hot chick and she falls for him. Of course, the geek has the stock movie friends (the lovable jerk, the married guy, and the guy who actually gets the girl) telling him a bunch of different things while he attempts to not look, well, completely out of his league. The movie has a lot of gross-out humor, but it's tempered by a surprising amount of insight into relationships and what makes us attracted, and attractive, to the opposite sex. The two leads, Jay Baruchel and Alice Eve, bring a welcome restraint to their roles, which makes this a lot more real than other comedies like it.
Yeah, there's some parts that are pretty gross, and I'm not usually that kind of guy, but there's enough going on here that this movie isn't (sorry for this) out of my league.
Write a review for She's Out of My League