Predators Movie Reviews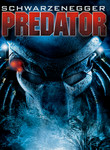 User reviews on Predators
This movie was Awesome !! Loved it from the first second to the last except for 2 things; 1) this movie was FULL of the 'F word' and 2) the ending sucked. Everything about it was great; plot, acting, cast, action all the way through until the end. It left you hanging with no conclusion. That ruined it for me. This could have been a 5-star movie, but it lost one star for the over-use of the F-word, and lost one star for the lack of ending. Very dissappointing.

This movie was amazing. It wa'awe'lkjfa]pwoeojf[apioweh ;kasefe'asjd'lkaew ase;lekfkas'ld;alwe ;ladkffjv;laksjd;liaeisjd a;ldskjf;lissedjf;al oijoaseij aspoujaso dkgasoiifoa oai[iwfoiasd faoisdfjos soij di fia sif sif sisw sis sedis sdfka;sdfa;jofweaja;oiasidjf;oijawe asdf;l;lkkafseijosis is is sis sisis siisdi sisis sisisdfd;oiiaoijf oiijto woo [awoi a;sldfalisidd ;kasejehoaisjdlkajes ;laksdj;alsksdj laskdfjlkasdkjdf;alsdd;o'pjodsf asdodfasofasd fd asddoj aoakewj;asj;ajds;jfadsafsdlkj;djasfe;lkjjlllllll;asldfj;alj vqw[49pur[qw394tr q34cqw3;oiir[u

The original Predator was one of the best action films of the 80s. It had everything: suspense, scares, kick ass fights and Arnold at his most awesome. Since then, there have been some pretty uninspiring sequels. Finally, Predators appears, 25 years later, and while it's not perfect, it's a pretty good reboot.
A group of abducted mercenaries is literally dropped into a jungle with an endless supply of weaponry. Turns out, they're on another planet, and they're the prey of the namesake aliens. If you've seen the original (or The Most Dangerous Game) you know some of them are going to die, some of them are going to survive, and there is going to be a lot of bullets flying.
This film adds some new Predators and some crazy creatures to the mix. Director Nimrod Antal keeps things moving along fast enough that you can ignore the big ol' plot holes. It also helps that you've got great actors like Adrian Brody and Laurence Fishburne to take things seriously (after his appearance in Splice, Brody seems to be making a career of elevating b-movies). As with most films these days, the filmmakers really don't know how to bring things to a satisfying climax, but it's still a pretty fun ride until then.
Write a review for Predators