Day the Earth Stood Still Movie Reviews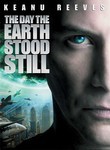 User reviews on Day the Earth Stood Still
Classic Sci-fi back on the Big Screen. Though it has been a long time since viewing the original version, they were able to pull off a decent remake. There are some great effects, not necessarily new effects, but at least the updates are admirable. The spooky old-style soundtrack effects added a nice nostalgic feel. All of the actors did a great job and John Cleese's presence was iconic.

The only real downfall was the ending. There should have been a little bit more to the use of special effects. Also, it would have been nice too see how the overall outcome would take its tole on the future of Earth. Still worth checking out.
3 Stars.

If you only see 150 movies this year, put this one on your list. A depressing reminder of why Hollywood will put itself out of business. It's written for idiots and takes away any of the impact of the original idea. There are some laughably awful lines. It reduces Reeves and the great Kathy Bates to cartoons of themselves. The whole thing is so transparent, and the effects so obligatory it becomes a slap in the face of the public who some money hungry producers assume will eat anything served on a platter with enough publicity. What a scam. That's not to say its as bad as some, just insulting and useless.

I was hoping the aliens would destroy the earth so I wouldn\'t have to watch Jaden Smith anymore. Let\'s see, Klaatu comes to earth to determine whether humans are worth saving. So the first thing that happens is the humans shoot him and take him prisoner, great impression. However, Klaatu decides earth is worth saving because the white woman loves the bratty african-american child. Please, kill me.

I enjoyed the experience, especially the performance by young Smith. I thought Reeves and Connelly could have had more interaction yet that did not spoil it for me. Also I liked the special effects and the soundtrack. The environmental and spiritual messages were well received by this viewer!

The Day the Earth Stood Still starts out with such promise, but that quickly fizzles out despite an array of special effects. Perhaps it should have been titled The Two Hours the Movie Stood Still. Menacing aliens might just be thinking about destroying our planet. Exciting, compelling and suspenseful, right? Not in this movie. I found myself not really caring. Just destroy us already, aliens, if this is the best we can do. It didn't help that the movie pounded home the obligatory politically correct "message" as the reason the aliens are doing all of this, or that these sophisticated ET's couldn't have thought of several better solutions just as I, an inferior earth being, managed to do in about ten seconds. Perhaps if there had been some chemistry among the stars this movie would have had more appeal. But, as I learned in chemistry class, sometimes you mix two perfectly good substances and nothing happens. They are inert, which is the direction I found my mind going watching this film. If you must see it, wait for the video. Then at least you can get up to make a sandwich while the alien Klaatu ponders the direction of our future. Or better yet, find the original flick from 1951. It's weak on special effects, long on story, making it diametrically the opposite of this remake.

Sorry, but I was also very disappointed with this much-advertised movie, considering I've seen the 1951 version maybe 10 times and would see again!!

Evidently, I've become very "de-sensitized" by the extreme violence on TV and in movies, as I kept "waiting" for eye-boggling special effects in this new movie version, but that never happened!

Also, I didn't understand how the obvious psychological problems of the step-son related to the theme of the movie, unless his eventual reconciliation with the step-Mother/Scientist was one of the "reasons" why the aliens should re-consider eliminating all humanity from the planet!?!?

The very modern "Gort" was awesome with a much more flexible and realistic body; obviously, a believable take-off from some video-game!

I was intrigued by the part where Gorts eye-beam "followed" the scientist back-and-forth as he walked in front of the robot!

That menacing stare made me somewhat apprehensive, but only for a few seconds as the rest of the show had me looking at my Watch because nothing unusually spectacular happened after that scene.

I'll spend $7. at the box-office again BUT ONLY because I promised my grandson "we'd see that movie together!"

I liked this movie. And I think Keanu Reeves does a really good job when he plays a guy that doesn't have to emote at all. Actually come to think of it I believe that's the only type of character he's played in the last five years … but I digress. This was a fun movie with a bit of social commentary in it. If you like science fiction and the government playing the bad guy then you will like this film. Kathie Bates is always good in whatever roll she plays. And John Cleese, I could write odes to that man. If ever there was a film icon Mr. Cleese would be it. Anyways he was good in the film too. I also thought it had an interesting story line, showing how humans were in fact killing the world.

The one thing I am not a fan of is throwing kids into films just so they can be little brats and do things that kids probably wouldn't do just so your story can move a certain way. In general I am not a fan of kids in movies, they aren't cute leave them out they are just annoying and I really think Jaden Smith doesn't help. But that's just my opinion some people love kids in film.

Overall I liked the Day The Earth Stood Still. It won't win any awards but that's not what they were going for. Check it out if you like action and science fiction.

I was intrigued by the previews for this remake of The Day The Earth Stood Still, but the movie simply didn't live up to them. Like the recent remake of Invasion of the Body Snatchers, it seems to lack any real purpose. It's more like Steven Spielberg's World of the Worlds, in some ways, than The Day The Earth Stood Still. It's a summer blockbuster released for some reason in the dead of winter. Sometimes it succeeds as that brand of escapist fare, and there's nothing wrong with that per se.

But in many ways, it's a mess. The story seems interesting at first, capturing a very realistic unease surrounding humans' first contact with aliens. But it just becomes a boring parade of clichés after a while, and the most intriguing questions about humanity's future never really get answered.

One stand-out detail, however, is the updating of Gort, the robot (it's not exactly accurate to say he's a robot in this version, but close enough). He's even more impressive in this version than he was in the original, proving Hollywood's progress isn't all bad.

It's easy to pick on remakes of great films, but The Day the Earth Stood Still is an interesting update to Robert Wise's classic. First of all, while the original is still great, let's be honest, it does feel dated. For this version, director Scott Derrickson has updated the message, and it's a timely one. The idea in Wise's film was groundbreaking for its time—perhaps it's not an alien invasion we should worry about, but the harm we can do to our own planet. Once again, our danger to ourselves is front and center here, but it's no longer nuclear war that the movie is worried about. It's an environmental message this time, and the "solution," as it plays out, is pretty shocking. It leaves an impression and like the original gives the audience something to think about after its over.

Yes, this is a film for different times. The focus is a lot more on action and effects than the original. Keanu Reeves' Klaatu is not as interesting a character as Michael Rennie's was in 1951. But Derrickson is to be commended for balancing the demands of today's movie crowds with classic intelligent sci-fi. He's been trying to get this movie made for years, and his concern for making the best remake possible shows all the way through.
Write a review for Day the Earth Stood Still